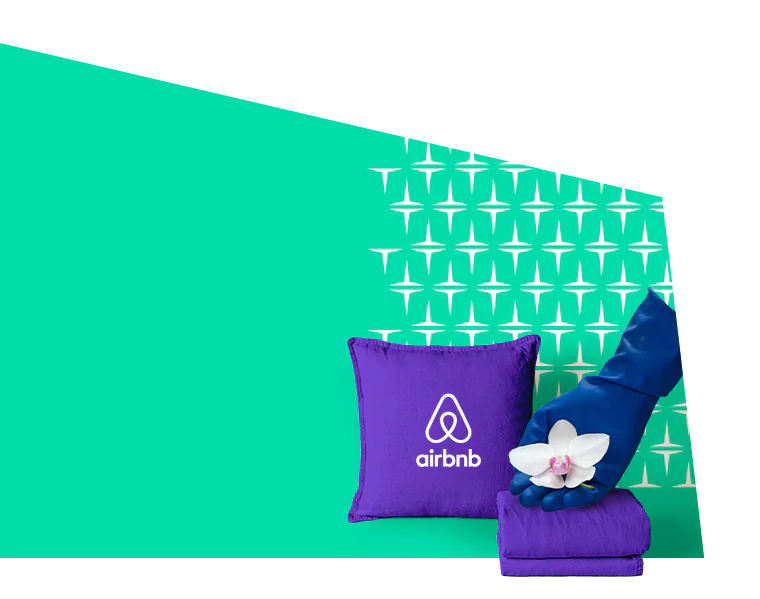 Airbnb/Short Let Cleaning
Who can benefit from this service?

Property/Portfolio managers that run a large scale operation and need to outsource their cleaning and housekeeping needs

Hosts that don't have the time to attend between lets

Agencies that act on behalf of hosts
Why do you need a professional company? 
Airbnb or similar platforms are a great way to earn money from a property you own. But as every business endeavour it comes with its upkeep costs. A professional cleaning company is your best friend in maintaining a good hygiene standard and the looks of your flat or house, organising the property between lets and reporting any issues which at the end of the day saves you precious time to focus on your other business matters and maximises your revenue. Hiring an independent cleaner would always come a tad cheaper but there would always be times where your short-notice requests clash with their availability or they might be sick or on holiday and you will have to find last-minute alternatives. A cleaning company can offer you more flexibility and a wider range of services.
You should always bear in mind that guests' experience is your primary concern and you would want them to feel comfortable and satisfied the minute they walk in. Going into a fresh and clean place would guarantee an immediate positive impact and help you reach a 5-star service. If you are a remote host you can always tailor a package with even provision of cleaning supplies, welcome boxes, linen and anything else needed that saves you trips back and forth or having a dedicated manager/supervisor.
Why do you need Titan Cleaners?
Titan Cleaners will be your best proactive partner as we have been established in the local market for a while and with our already existing large customer base and a reliable team of cleaners, our company is able to accommodate cleans on a short notice basis such as the Airbnb ones. Due to our company specialising in many services, we are able to not only offer you the usual cleans between lets but in addition our whole range of property care solutions – from periodic oven and carpet and upholstery cleans to windows, gutters, patios and garden. It is vital to perform these or otherwise your property can easily deteriorate over time costing you much more in repairs.
Titan Cleaners' app allows you to manage schedule bookings and track the team's progress. We will provide you with feedback on any damages, take pictures and report any issue.Our experienced team can always advise you what your property needs are and tailor an optimal schedule. Give us a call or book online today to let us help you manage your Airbnb or Short-Term Rental efficiently and without hassle!
Our Airbnb / Short Term Rental cleaning service includes check-list
Kitchen
Wiping kitchen appliances including oven, microwave, and washing machine
Cleaning the fridge and throwing away any used and out of date items
Wiping all surfaces including shelves, cupboards, and drawers
Cleaning of sinks and faucets
Bedrooms
Wiping countertops, door handles, and light switches

Wiping wardrobes, chest of drawers, bedframes, and mirrors

Change linen on beds (laundry if requested)

BATHROOMS
Thorough cleaning of bathtubs, showers, and toilets

Wiping mirrors, light switches, door handles, and heating tower rails

IN ALL ROOMS
Vacuuming and mopping floors
Wiping electric appliances e.g. TVs, heaters, monitors etc.
Dust furniture
Periodic Deep Cleaning Services: