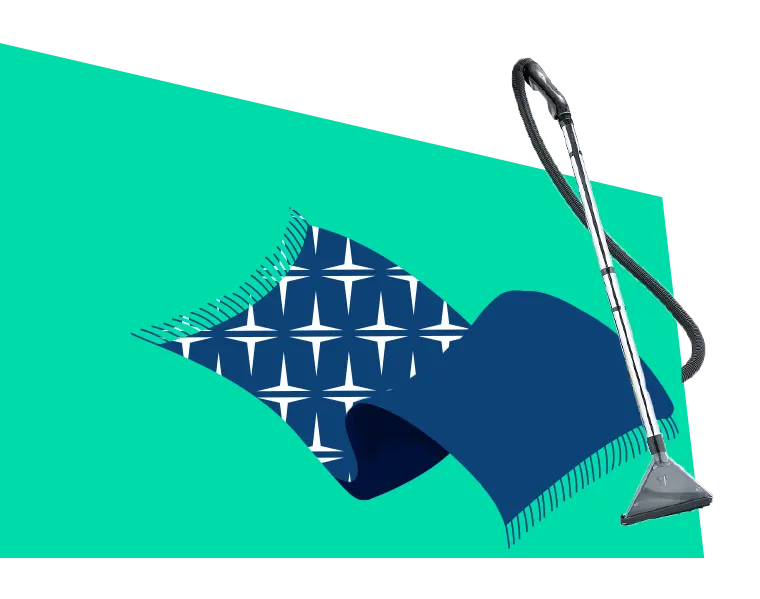 Professional Carpet Cleaning
Who can benefit from this service?




Why do you need a professional company? 
Carpets can vary in types of fabric and they may require a particular approach to cleaning. Moreover, should you have issues with excessive soiling or any stains that will need a specific treatment it is best to resort to a professional company. Carpet cleaning is very much a science as all the right products need to be applied in the right way to activate the required performance on the given surface and its condition.
There may be signs of issues which will not be obvious to the untrained eye such as infestation, underlying damp, etc and by having an expert treat your carpets you will always receive advice and follow-up support to ensure your carpets' life is prolonged and you save on having to replace them too often.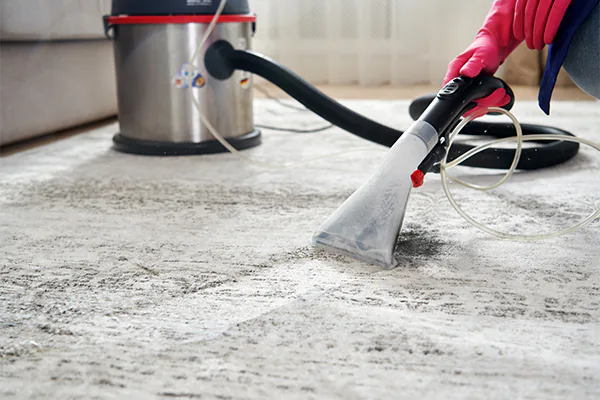 Why do you need Titan Cleaners?
Titan Cleaners is your perfect choice in the domestic and commercial carpet cleaning industry! Even with regular vacuuming, soil particles and oily dirt penetrates into the carpet fibres. With foot traffic these particles and oily dirt are driven deep into the carpet. We recommend professional hot water extraction every 12 to 18 months.
Our goal is to provide the highest standard of carpet cleaning at a reasonable and competitive price, professionally meet your highest demands and overcome any carpet cleaning challenge, thus meeting all customer needs and requirements. We are offering our customers both domestic and commercial carpet cleaning services on one-off basis or as a part of an ongoing maintenance plan/contractual agreement.
Our well-trained, fully equipped and completely insured professionals are capable to make your carpet shine again – stain-free and fresh! Our carpet cleaners have the knowledge in and experience with all water extraction carpet cleaning techniques and detergents, thus successfully dealing with all types of carpet/rug constructions, dyes, and fibres!
In the carpet cleaning process we use the highest quality carpet cleaning chemicals, machines and equipment in the industry, provided by Prochem – the leader in the carpet cleaning equipment manufacturing. We strongly recommend the hot water extraction method (steam cleaning) as the best carpet cleaning treatment.
Our multi-step carpet cleaning system will achieve the best possible solution for any pile damage, soil build-up, or stains on your carpets!
Carpet Cleaning Steps our team will undertake:
All the carpet cleaning chemicals are completely safe for your health, family members and pets. They are non-toxic, ph balanced, eco-friendly and 100% biodegradable. Having your carpets cleaned not only helps your home or office to look and smell better, but also extends the life of your rugs and carpets, reduces causes of allergies and asthma, decreases the spreading of any harmful bacteria and improves the indoor air quality. For more details about the benefits of cleaning your carpets check out our Blog post "Cleaning your carpets is essential".
We also offer a variety of protective treatments to help your carpet stay cleaner and fresher, such as scotch guard protection, stain shield, anti-static, deodorise.
✓ Firstly, a heavy-duty dry vacuuming is carried out, prior to any wet cleaning treatment.
✓ The next step is inspection of carpet's fibres, backing, construction and dyes (checking for any stains and heavy soiling). As professionals, we are concerned with knowing your carpets and rugs in detail, thus preventing any damage from inappropriate chemical and hot-water treatment.
✓ A hot cleaning solution is sprayed onto the carpet and almost immediately extracted, taking the dissolved dirt and grit with it into a recovery tank. Depending on the type of soiling and stains, different pre-sprays and spotters are used to loosen the dirt within the fabric.
✓ Finally, pile realignment and furniture rearrangement (on special water-resist pads/foil) takes place, as we aim to keep your carpets from re-soiling and future damage.