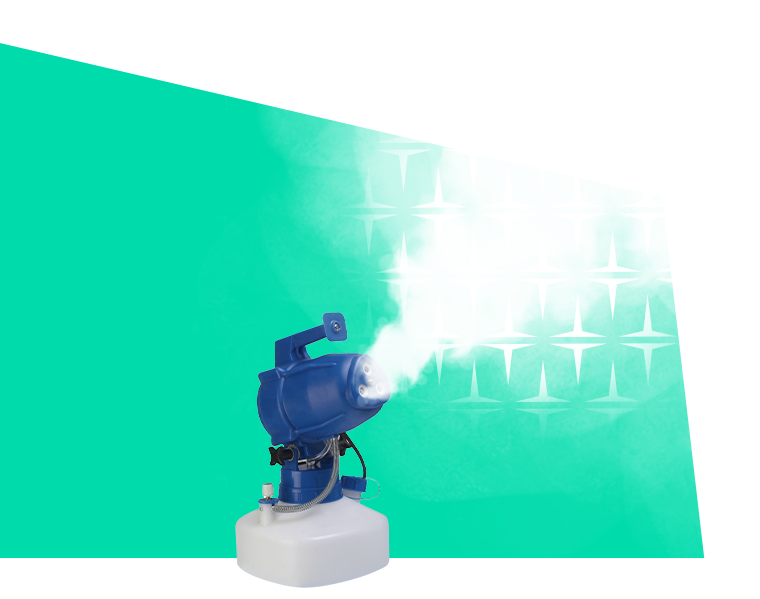 Who can benefit from this service?

Offices, schools, churches, theatres, pubs, restaurants, clubs, and any other public venues

Care homes, hospitals, surgeries, GP practices, dental clinics, beauticians, hair salons and other medical and cosmetics facilities

Households, apartment buildings, dormitories and student halls
Why do you need a professional company? 
Fogging is a method used by trained operatives to disinfect areas such as food production premises, care homes, and hospitals, among others. It is usually recommended to strictly follow a cleaning and disinfection schedule in these areas, but the problem is that the traditional methods are not 100% efficient. After a regular daily cleaning, there are plenty of microorganisms left in the environment, purely because it is nearly impossible to reach all possible places which they may inhabit. Those micro-organisms may persist in the environment for several years.
This is where fogging disinfection can help. This method is recommended for high-risk areas, as it is few times more efficient than the traditional cleaning. Ultra low-volume fogging is a process of creating cold fog from an industrial air blower which spreads microscopic droplets of a disinfectant solution across surfaces within a treated room, effectively killing bacteria, microorganisms, and viruses. It is an ideal method used to tackle coronavirus COVID-19 and leave your office space, factory, hospital, or home virus-free and safe to work in or occupy.
For areas where food is produced this could be extremely beneficial as it will substantially reduce the risks of cross contamination and the number of safety issues. Furthermore, the food will taste better, and profits will potentially increase.
Care homes and hospitals will also benefit from this service as there is a great number of vulnerable people out there. The chemical gas used will efficiently kill up to 99.99% of transmissible viruses and biological agents, by penetrating the smallest crevice of the room, and thus making the environment safer.
Why do you need Titan Cleaners?
If you would like to protect your operatives, patients, or elderly, give us a call today!
Our industrial foggers are high-grade PEST control certified machines. Each of our fogging teams is professionally trained and equipped with a machine that passes all Health & Safety and PAT Test requirements. We use biocidal chemicals that kill 99.999% of the COVID-19 viruses.
The procedure and product we use for decontaminating against SARS-CoV-2 (Covid-19 and related) is in compliance with CIEH, EA and DEFRA and tested to BS EN 14476, BS EN 1276 & BS EN 13697
Please note it will not be safe using the premises for 2-4 hours after the treatment as it is not advisable to be in touch with the residue while it is reactive. Based on that we advised this type of disinfection is not carried out where premises might need to be used immediately after.