Facade & Cladding Cleaning
Who can benefit from this service?

Property Management Companies, Housing Associations

Commercial Clients, Businesses, Offices, Industrial Units, Warehouses

Schools, Pubs/Restaurants, Community Centres, Churches and Other Places of Worship, Public Venues, Other Buildings
Why do you need a professional company? 
As the word suggests, facades are the face of the building but also the face of your business. First impression counts, so the dirt buildup on your facade may repulse some potential clients. We would even point out the look of the facade as your least concern, because the safety of the tenants and the public is the highest priority. Airborne particles mix with the exterior of your property over time, which may cause severe damage to the stone or masonry, the main materials of the building. This process not only results in irreversible damage to your property but it also threatens the safety of the public by increasing the risk of stone fall on adjacent walkways.
Furthermore, various cleaning techniques are used for different buildings (depending on the materials they are built from) and a lack of competence in the cleaning firm you employ, may result in further repair costs.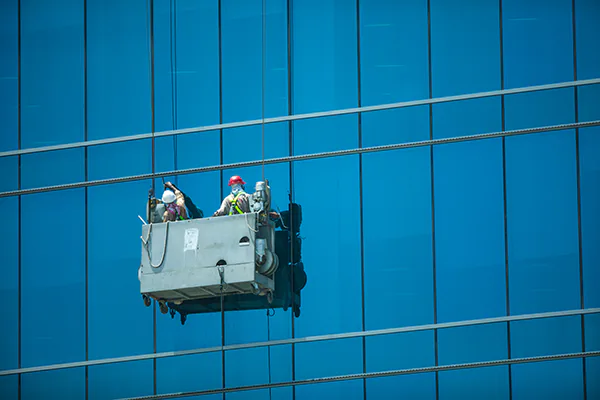 Why do you need Titan Cleaners?
We regularly enrol our employees in industry specific courses and we would always send a team of professionals who would take care of your property and transform it to its best version.
The actual methods and equipment used can be seen in our Window Cleaning, DOFF Steam Cleaning or Softwash and Pressure Washing sections.
If you would like to make your building inviting again, book your facade cleaning now.
If you would like to make your building inviting again, feel free to request your facade cleaning quote now.