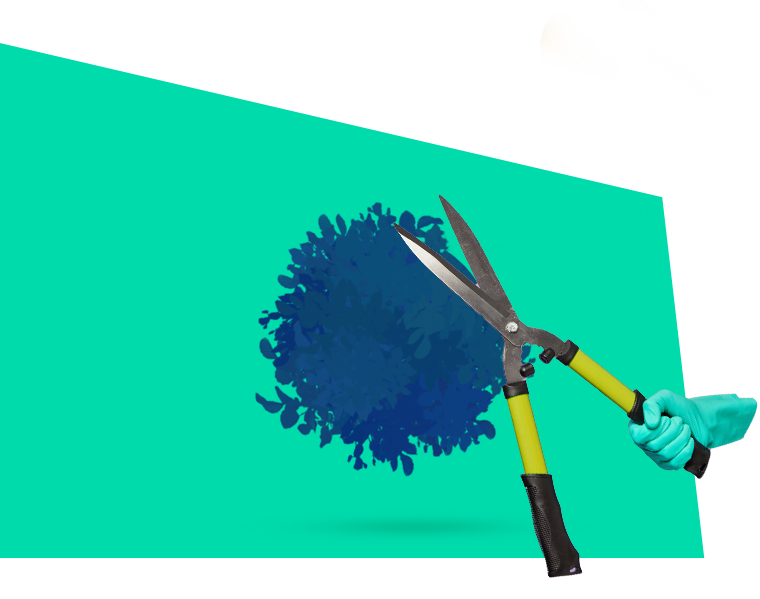 Who can benefit from this service?


Property owners, property sellers

Estate agents and property managers
Why do you need a professional company? 
Maintaining your garden clean and tidy yields numerous benefits to you and your family. Regular garden maintenance is essential for keeping your garden healthy and attractive. This includes lawn mowing, weeds removal, hedge trimming, tree or shrub pruning, and general cleaning and tidy up.
Firstly, your garden, as your house, represents you and your family, and you do not want it to negatively affect the impression of your guests. The aesthetics of your garden is important for your family as well, as it definitely helps to create that sense of comfort and warmth.
Secondly, the safety of your family and kids is at risk when the hedges in the garden are not trimmed. Thorns and hedges should be regularly trimmed in order to reduce the risk of scratches and injuries.
The value of your property is directly influenced by the look and condition of your garden. When selling your house, you would definitely want to get the highest value and cleaning and tidying up your garden will definitely help you receive more.
You should also be mindful of pests around your property as those can transmit various bacteria and viruses. Getting rid of dead leaves, mowing your lawn, and trimming the hedges in your garden would substantially reduce the risks of pest infestation.
The fact that many people underestimate the importance of garden maintenance, often results in costly repairs. Fences, among other structures, could be easily damaged by overgrown weeds, which can penetrate into the smallest crevices and impair the structural integrity of the fence. Sometimes this makes it impossible or inviable to repair, and people have to replace the whole fence.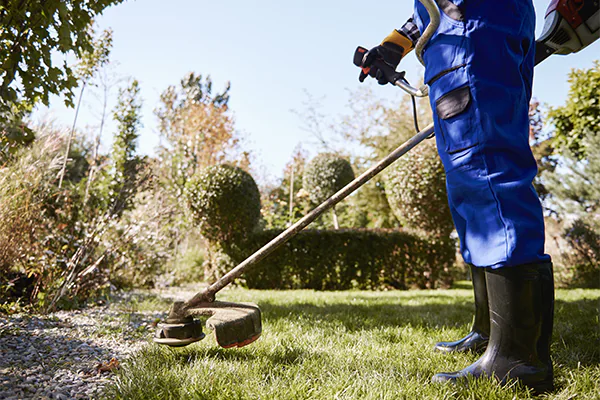 Why do you need Titan Cleaners?
GARDEN SERVICES
Some of the services we offer to help keep your garden in a good condition are:
· Garden Tidy-up
· Garden Maintenance
· Weeds Removal – certified applicators of weed killers PA1 & PA6 certificates
· Lawn Mowing
· Tree Pruning & Cutting
· Hedge Trimming
Our operatives have gone through the required training for handling fuel-rung and electric gardening tools. We have a team of certified applicators of weed killers. They have gone through an extensive training for the handling and application of pesticides, and they have obtained PA1 & PA6 certificates.
It is essential to have a professional who is trained in the usage of pesticides, as it can be devastating not only for your lawn but also for your flowers if the application is not targeted and the chemicals are not suitable for your garden.
We always recommend to our clients to schedule a regular maintenance of their garden as it not only protects your family and enhances the look of your property, but it also saves you money in the long term. Garden care is the same as maintenance of your car. If you fail to do it regularly the cost for repair keeps increasing.
Our experienced gardeners have the tools and knowledge to advise on best practices and to keep your garden vibrant, healthy, and safe.
Our gardeners have the tools and training to instantly enhance the look of your garden. Our mission is to help individuals and communities to thrive in a healthier and safer environment. We are committed to keep your property and garden clean and attractive and our experienced teams truly enjoy their work.
Please refer to our service description for more detailed information on what every aspect of our garden maintenance offer includes.
HEDGE TRIMMING
When trimming hedges we have to be mindful for the nesting season which runs between March and August and we usually recommend this service to be performed in February or late August.
There are two main types of hedges – formal and informal. Formal hedges should be trimmed 2-3 times a year, while informal ones could be trimmed once a year.
We would use either hand-held shears or electrical or petrol trimmers, depending on the size and type of the hedge.
Hedges are usually divided into three groups – upright plants, conifers and most evergreens, and stocky deciduous plants. We would use a different technique and style to trim hedges in different groups.
LAWN MOWING
Mowing your lawn is essential for keeping that fresh look of your garden. It instantly brightens up your property as well. Mowing, in addition, prevents moss and weeds from growing in your lawn.
The cutting height and the frequency of mowing usually depend on the time of the year and your preferences on how you want it to look like. We will assist and advice you on those, so you can make an informative choice.
Mowing, in general, is not a difficult task. The tricky part is the mowing height. Even though, short-mowed lawn looks attractive, it requires more effort for maintaining it in terms of feeding and watering. Also, weeds and moss are more likely to come up.
This is why, you better trust the professionals to take care of your lawn, so it not only looks appealing, but it also stays healthy and fresh.
We will mow your lawn with a high-quality mower to achieve that garden look to be proud of.
WEEDS REMOVAL
There are different types of weeds and some people even choose to retain them in order to enrich their garden. However, most weeds will cause problems to your lawn as they are competing for nutrients and deprive your flowers from what they need in order to vigorously grow.
If you would like to get rid of the weeds in your garden we can offer a few options:
· Digging them out
· Applying non-chemical sprays to prevent them from growing
· Applying specific chemicals, where there is no other option
GARDEN TIDY-UP
To keep your garden charming, it is essential not only to mow the lawn and to have some flowers, but also to get rid of dead leaves and to shape the edges of your garden.
If you need a one-off clearing up and brightening of your garden, our trained gardeners can make the difference just for a few hours.
This service is for people that:
Organise a small gathering in their garden and they want to instantly freshen it up
Have not maintained their garden for a while and they need to bring it back under control
Are looking for a season cleaning and tidy up
Are moving out of a property and they need to pass the inspection from their agency
TREE PRUNING & CUTTING
Pruning is a process of removing parts of a tree or shrub because some branches or roots are dead, diseased, or there is not enough sunlight getting to them. This process is also performed when you would like to decrease the size of the plant or to keep your property safe. Large trees can cause serious damage to your property and plants, or injuries to your family.
Removing dead or unhealthy branches allows the other part of the tree or shrub to vigorously grow and produce fruits and flowers. This process also protects your plants from pest infestation.
When pruning trees or shrubs, you need to take into consideration the time of the year as some trees may start bleeding because of wrong timing for trimming.
There are different types of pruning, and it is essential to know what you are trying to achieve before starting.
Our trained operatives will advise on best practices and help you protect your plants, property, and family by pruning unnecessary parts of the trees or shrubs in your garden.