Driveways & Patios Pressure Washing
Who can benefit from this service?


Property owners, property sellers

Estate agents and property managers
Why do you need a professional company? 
When it comes to dirt, there are loads of ways to get rid of it including soaps and water, detergents, and other chemicals. But when it comes to grime, things get a bit tougher and the abovementioned methods simply do not work. You need a more powerful, efficient, and professional solution – pressure washer.
The reason why jet washers are so efficacious is simply because they are pressurised at about 100-200 times the air around us. They are marvellous on terraces, patios, outdoor tiles and furniture, and decking.
Book your Pressure washing cleaning service with our highly trained and vetted professionals in just 60 seconds.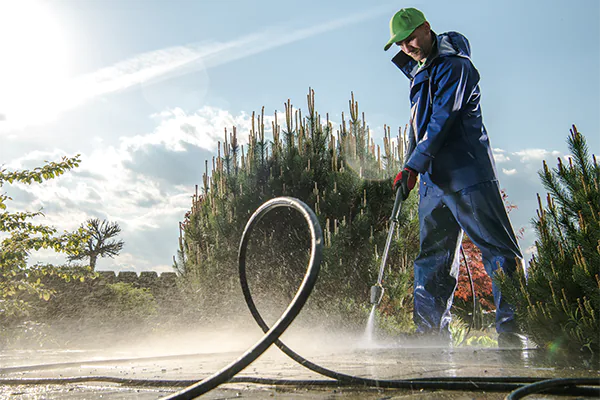 Why do you need Titan Cleaners?
Over the years we have tried and tested various equipment, techniques and approaches to performing a stellar pressure washing service. We know what is best for every type of surface and how to tackle every kind of build-up. There are numerous companies out there relying on small and low-power pressure washers that simply aren't effective enough to deliver the required standard.
Our pressure washing service offers:
Use of 100% eco-friendly and biodegradable products
Comprehensive and professional solution for your exterior
Mobile system which allows us to perform the job independently without requiring access to water or electricity
For your driveway we can offer you additional services such as:
Sanding to fill up the joints between your pavements
Sealing to bring an outstanding wet look to your pavers or tarmac and better protect it
For your decking we can offer you additional services such as
Oiling and sealing to protect it from weathering and damp and freshen up and enhance the colour
Applying a deck stain to completely change the colour and match your desired overall garden look